Northern Connection Magazine Features Aspirational Health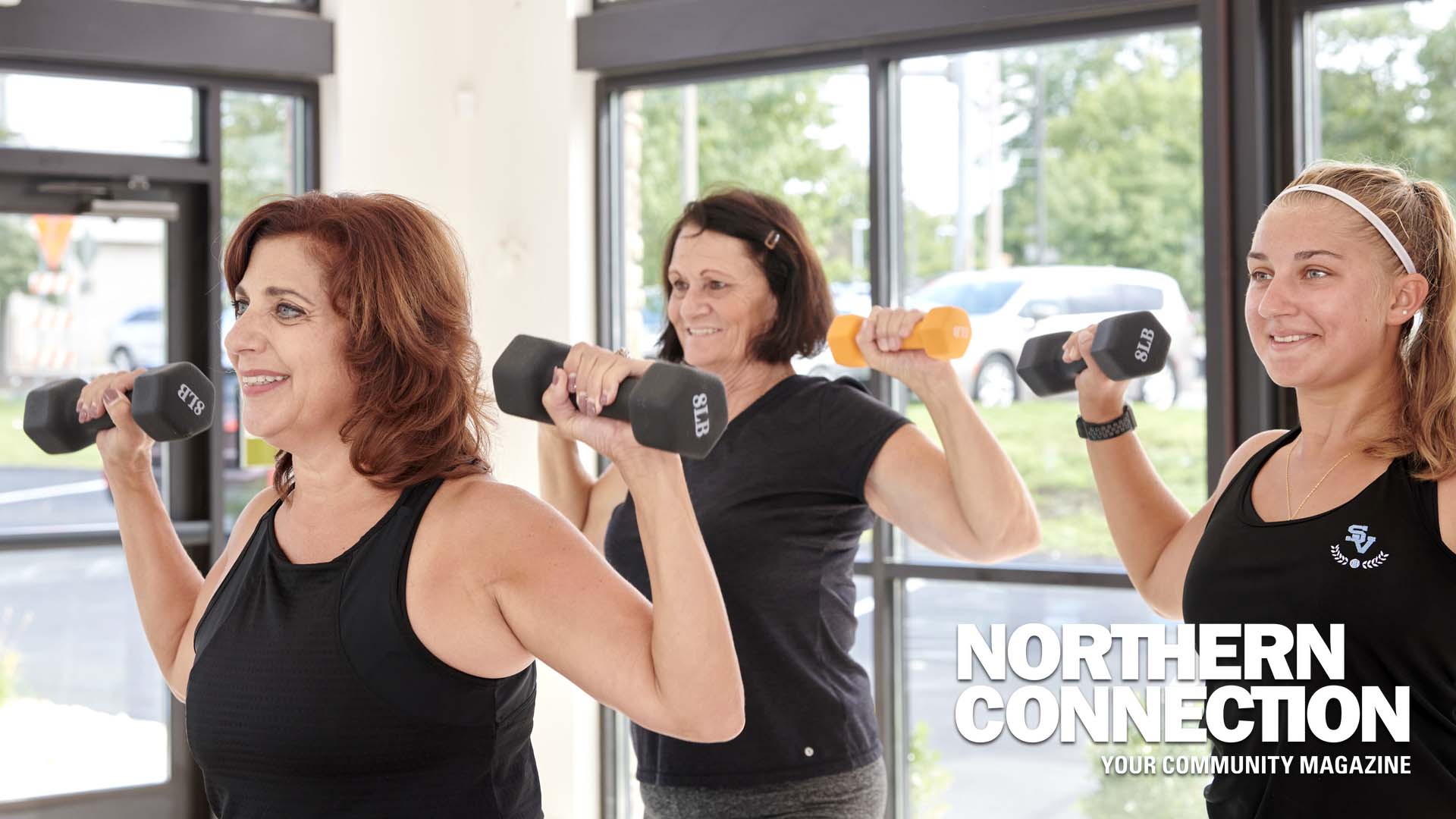 Aspirational Health: A Visionary Primary Care Office Now Open
By: Janice Lane Palko | Original Article | October 15, 2022
If you could design the optimal primary health care practice, what would it be like? Most likely it would be staffed with highly qualified, board-certified, experienced health practitioners, who care about their patients; be convenient with same-day, urgent care availability, onsite labs and testing capabilities; accept your insurance and have privileges at local hospitals; and most importantly treat the "whole patient" including not just your physical, but your psychological and social needs as well.
The good news is you don't have to design such a primary care practice anymore; it is already here with the recent opening of Aspirational Health.
Located at 1002 Emeryville Road, Mars, Aspirational Health is an innovative physician-owned and -operated private health care practice.
"Our mission is to deliver integrated health care with ease of access, a superior patient experience and to enhance our patients' lifestyle and well-being," said Nikhil Asher, M.D., M.B.A, Aspirational Health's founder and medical director, who is board-certified in internal medicine and critical care medicine. Dr. Asher graduated from St. Vincent Hospital Internal Medicine and completed a fellowship in critical care medicine at the University of Pittsburgh Medical Center.
Joining him on staff are Kelly Lee, MSN, CRNP, FNP-BC, who is a board-certified Family Practice Nurse practitioner, Nathan Sturm, MSN, CRNP, FNP-BC, who is also certified in Family Practice, and Jessica Mosco, MA, a professional Medical Assistant with more than 14 years' experience in the medical field.
In addition to a top-notch staff, Aspirational Health is conveniently located off Route 19 in the Cranberry business district. The building has been completely remodeled to suit today's changing health care needs and is designed to provide primary care, urgent same-day care, and screenings and vaccinations. Aspirational health treats adults 18 and older.
"We offer the first-ever drive-through medical center," said Ms. Lee. "Our staff will check you in through the drive-through registration desk where you are provided with pre-check options, which you can complete in your car. You can wait in your car and be seen by walking through a door accessible from the parking lot directly into your exam room. That eliminates sitting in a waiting room and possibly picking up an illness from another patient."
If there is a longer wait due to a higher volume of patients to be seen, you will be provided with a time to return. In October, Aspirational Health will be offering flu shot clinics on Saturdays. Simply pre-register on their website and book an appointment and drive then through at that appointed time and receive your flu shot.
The medical center also offers point-of-care testing that facilitates an early diagnosis and treatment plan. This includes influenza testing, COVID-19 test, rapid strep test and rapid mono testing as well as urine drug testing, urine analysis, and urine pregnancy. For more comprehensive testing, Aspirational Health has partnered with Quest Diagnostics. Coming soon will be onsite imaging tests such as X-rays.
All medical services are covered by insurance, and Aspirational Health is credentialed to accept all major insurances including Medicare. "If you are checking to see if your insurance participates with Aspirational Health, simply search for Asher Health and Wellness PLLC," said Dr. Asher, who also works with those who don't have health insurance to set up a self-pay payment plan.
That alone is revolutionary approach to health care, but Aspirational Health's Wellness Center provides an array of accessible option for improving your health, which features various forms of exercise including yoga and cardiovascular and resistance training. The Aspirational Health Wellness Studio is located within the medical premises and provided easy access for patients to receive all the wellness services within the same premises. "Our studio facilitates optimal integration of wellness services with our medical care and enables all professionals to collaborate to develop and curate programs benefitting our patients," said Dr. Asher.
At Aspirational Health, the medical team knows that good health involves more than taking care of our physical being. "Mental health management is one of the most frequent reasons patients seek care from their primary care physician, and that includes care for depression, anxiety, PTSD, eating disorders and grief," said Dr. Asher. "We recognize the pivotal role the primary care of a PCP clinic to provide a strong foundational support for patients to seek mental health services. Our near-term goal is to have licensed behavioral health counselors on staff who can provide professional counselling services in collaboration with the medical care." Aspirational Health will coordinate care with behavioral health practices, psychiatry clinics and clinical psychology practices for referrals and care coordination.
The Wellness services are optional and subscription-based, and you do not need to subscribe to them to receive medical care at Aspirational Health. The Annual Enrollment Membership Subscription is $199 per member and is charged yearly with additional class fees as such:
Yoga: Personal One-on-One Class: $50 per 1 hr. class; Group Based Class: $20 per 1hr class
Fitness: One-on-One Personal Instruction: $50 per 1 hr. class; Group Based Class: $20 per 1 hr. class
Nutrition Counselling: $60 per 1 hr. session; $30 per 30min follow up session
Behavioral Health Counselling: $125 per 1hr session
If patients need specialty care, Aspirational Health will make referrals and facilitate communication between them and the specialist to provide the best of care. Aspirational Health utilizes electronic medical records and can share and receive information with you and any other medical professionals that you designate to have access. The practice is in the process of establishing medical staff privileges at our local hospitals including AHN Wexford and UPMC Passavant for all our office providers.
"We have developed the infrastructure to provide you with the means to achieve optimal health, and we hope to gain your trust, establish a relationship, and be your partner in health and wellness," said Dr. Asher.