The Aspirational Health Wellness Studio
The Aspirational Health Wellness Studio is located within the medical premises providing easy access for our patients to receive all the wellness services within the same premises. Our studio facilitates optimal integration of wellness services with our medical care and enables all professionals to collaborate to develop and curate programs benefitting our patients.
What are the fees for the program?
Yoga
$30 per 1 hr. class per person. Payable at time of the session.
Fitness:
One-on-One Personal Instruction:  $30 per 1 hr. class
Nutrition Counselling:
Billable to insurance. Co-insurance and deductibles may apply.
Behavioral Health Counselling:
Billable to insurance. Co-insurance and deductibles may apply.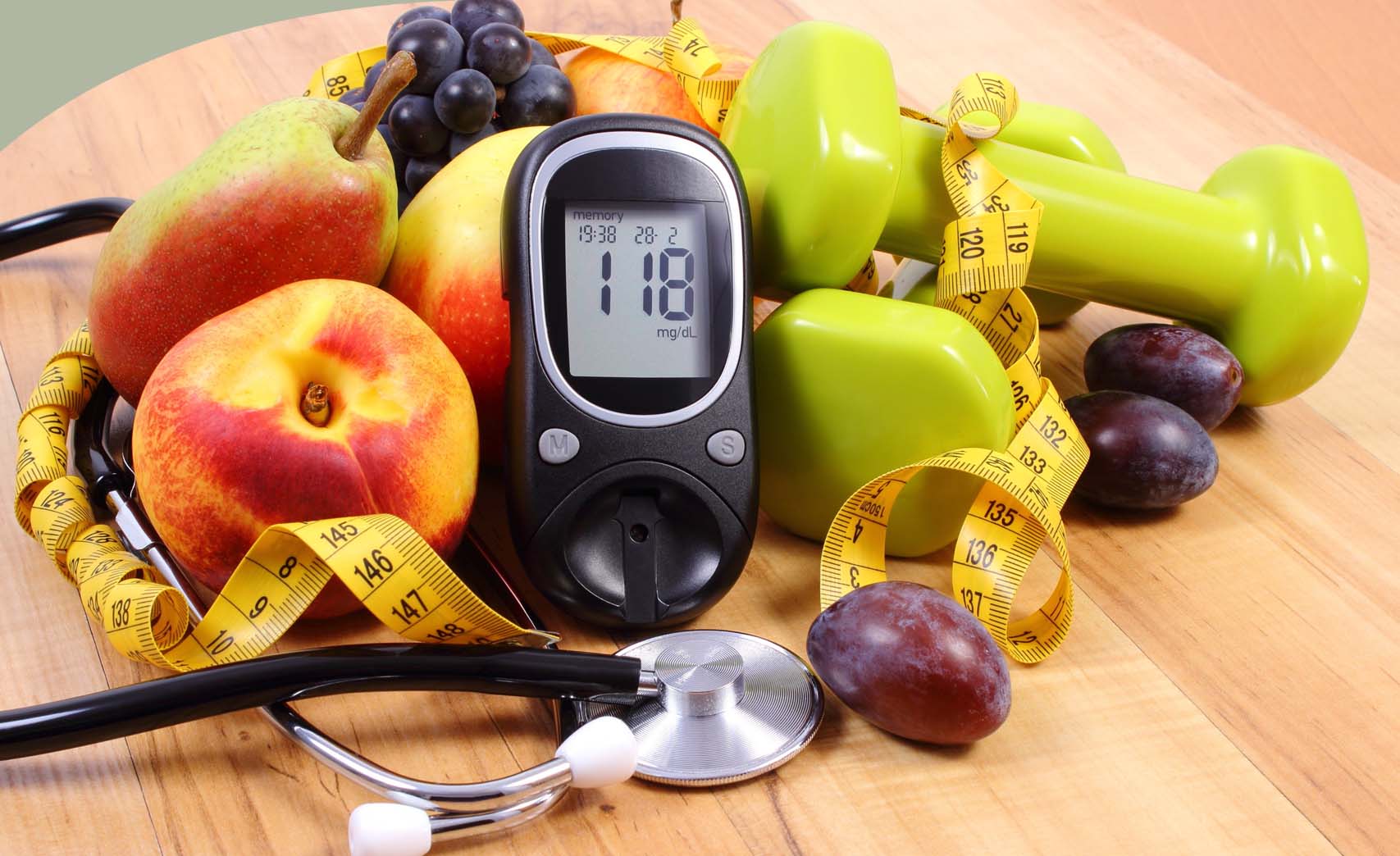 Medical Nutrition Management
Goals: Practical education of nutrition science, diet optimization and lifestyle management.
Optimal nutrition plans development based on individual medical conditions and preferences
Dietary skills education for weight loss management, cardiovascular disease prevention, Optimization of lipid profile, and diabetes education.
Appropriate nutrition management goal setting and regular follow up.
Service Fees: Registered dietician consultations are billable to insurance carriers. Co-insurance and deductilbes may apply.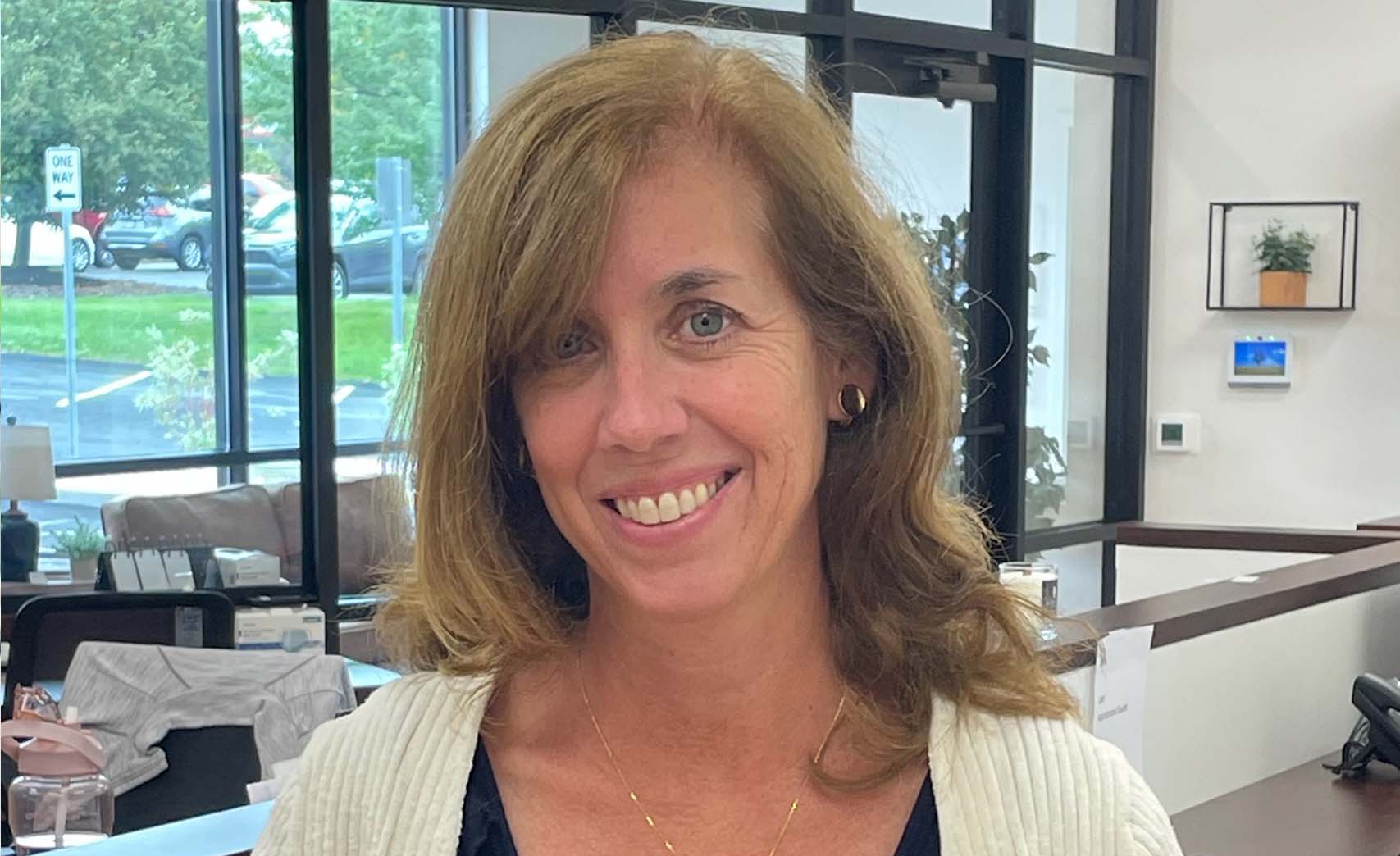 Susan Adamczyk MHMS RD LDN CDCES
Susan acquired her undergraduate degree from the University of Pittsburgh in Clinical Nutrition and Dietetics. She later went on to Duquesne University to obtain her master's degree in health management and Information Systems. Susan is a Registered dietitian and holds a Certified Diabetes Care and Education specialist certification. Susan has worked in various setting over the past 25 years including inpatient, outpatient, private practice, and telehealth. Susan believes in empowering her patients with knowledge and support in managing their chronic health conditions. Susan specializes in Diabetes care but also has experience with weight loss, cardiovascular disease, eating disorders and general wellness with nutrition. Susan resides in Hampton township with her family. In her spare time, she enjoys walking, hiking, swimming, and attending her son's baseball games.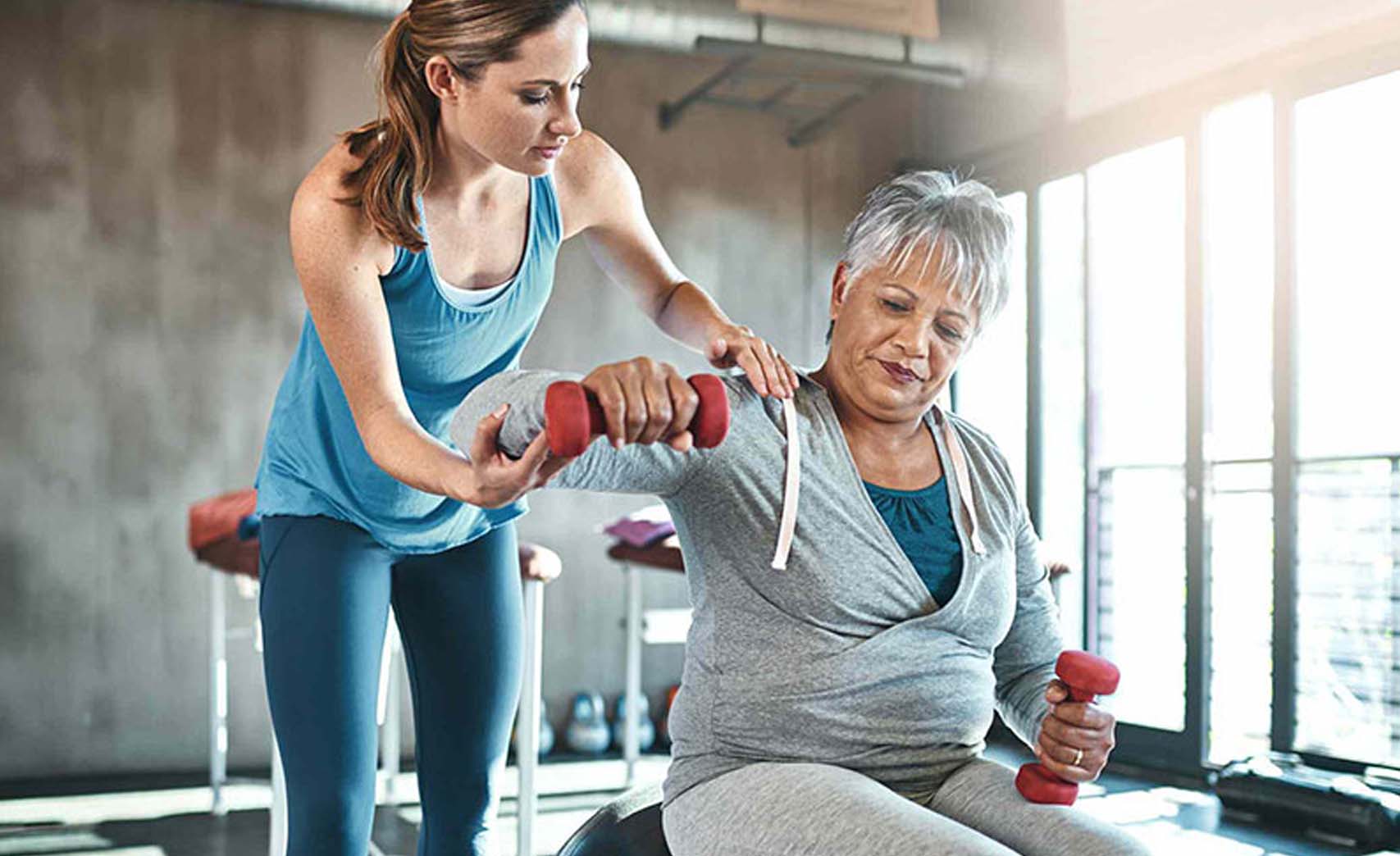 Goals: 
Improvement in Mind and Body healing to optimize mental well-being.
Enhanced physical flexibility, postural stability, and balancing
Enhanced fitness and physical endurance
Focused relaxation and meditation techniques to improve stress
Class Descriptions: 
Gentle (Movement) Yoga
A 60-minute class of breathwork, relaxing stretches, and meditation. Accessible for all students looking to increase the connection between their breath, mind, and body.
Energizing Flow Yoga
A full-body sequence of postures to increase energy and the mind-body connection. From beginners to advanced practitioners, this class is for everyone! Several modifications are available to make this practice your own while reaping all the benefits!
Service Fees: $30 per 1 Hour Class payable at time of session.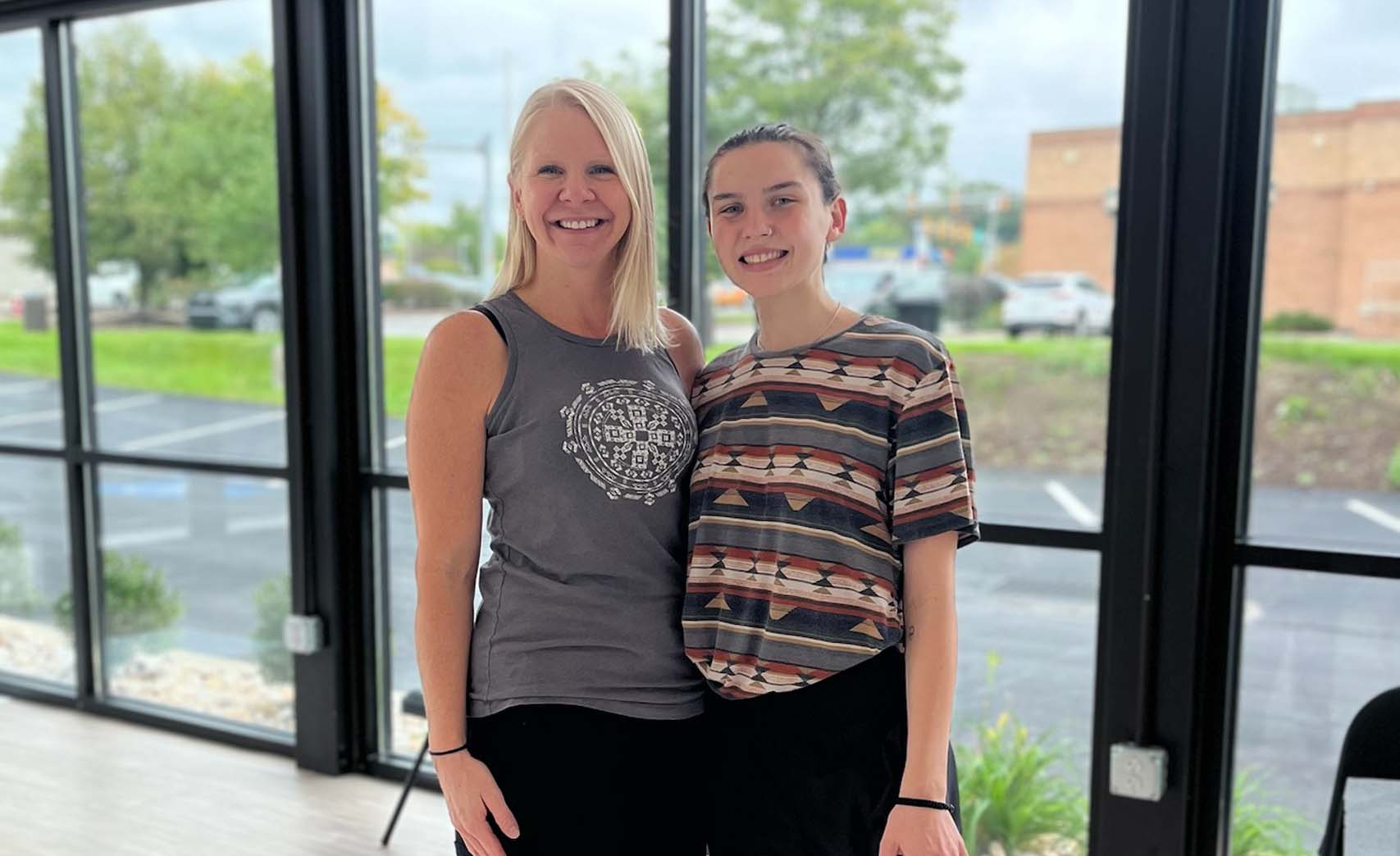 Meghan Howley
Meghan began to ease into yoga in 2017 but formed a more serious practice in 2019 when she traveled to India to complete her 200-hour Vinyasa-Ashtanga Yoga Teacher Training. After her certification, she spent time instructing yoga at a hostel in south India for three months. She is currently an instructor at Meko Yoga & Wellness in Beaver Falls where she teaches ashtanga, gentle yoga, and yoga for beginners.
Meghan has a strong focus on meditation, breathwork, and yogic philosophy in addition to postural yoga. She is also in the process of completing her 300-hour Yoga Teacher Training to be a 500-hour experienced registered yoga instructor through Yoga Alliance. 
Meghan lives with her boyfriend and two dogs (Iris and Ink) in Beaver Falls. When she isn't actively practicing or teaching yoga, you can find her macraméing, cooking, listening to music, and playing card games on the porch at home.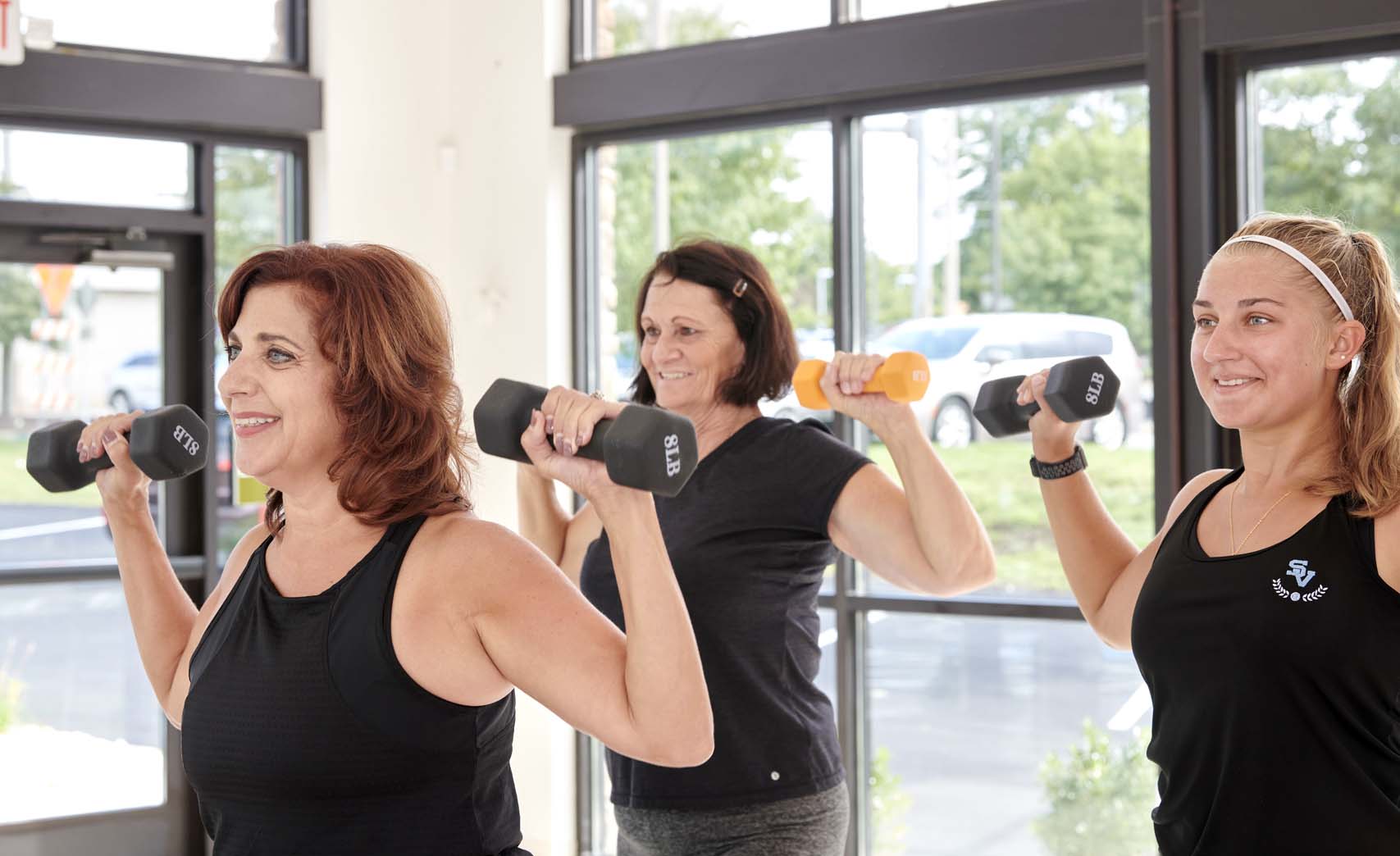 Goals
Provide aerobic exercise activity focused on cardiovascular health improvement.
Provide resistance training exercises to improve muscle strength and coordination.
Optimize physical endurance and stability.
Optimize mental health and overall well-being.
Instructor: Karin Summers 
Karin Summers has been a fitness instructor for the past 18yrs. She has created and taught classes from preschool to aging seniors. Her passion is teaching water fitness classes but loves to develop new ideas for land classes as well.
She believes that you are only one workout away from a good mood. Sometimes just getting to the exercise class is a major accomplishment for most and she greets her classes with some good music, a smile, and a challenging work out.
She likes to approach her classes or individual work outs based on function and variety so that individuals have the desire to continue and not feel defeated and quit.
You will be happy to work out with Karin!
Service Fees: $30 per 1 Hour Class payable at time of session.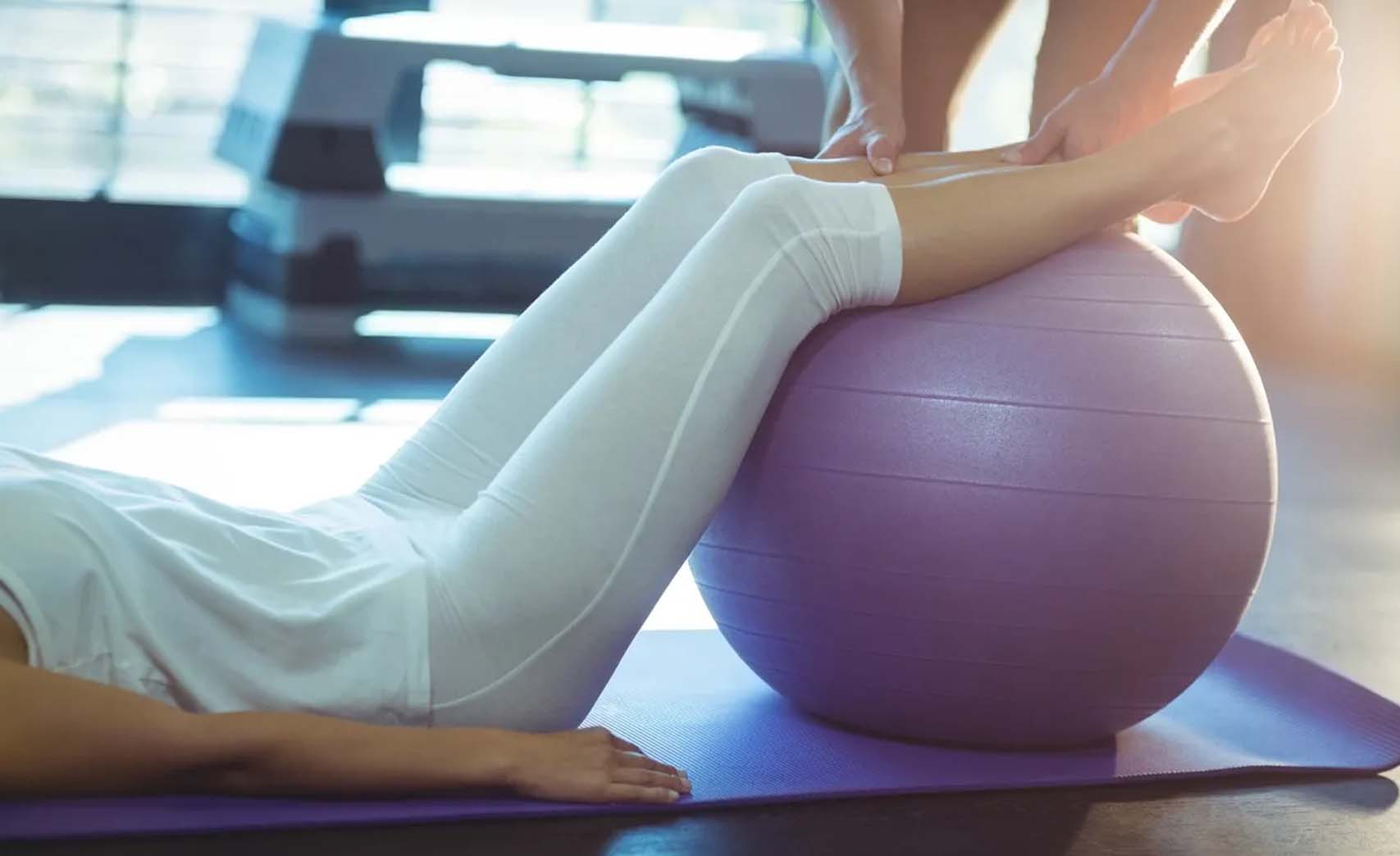 We use evidence-based Physical Therapy to assessment movement, give in-clinic corrective exercises, and mobilize joints and soft tissue with various hands-on techniques. We treat conditions that involve both chronic and acute pain, as well as soft tissue injuries, arthritis, physical impairments, pre-surgical and post-surgical rehabilitation. Call (724) 719-2900 or click below to schedule an appointment.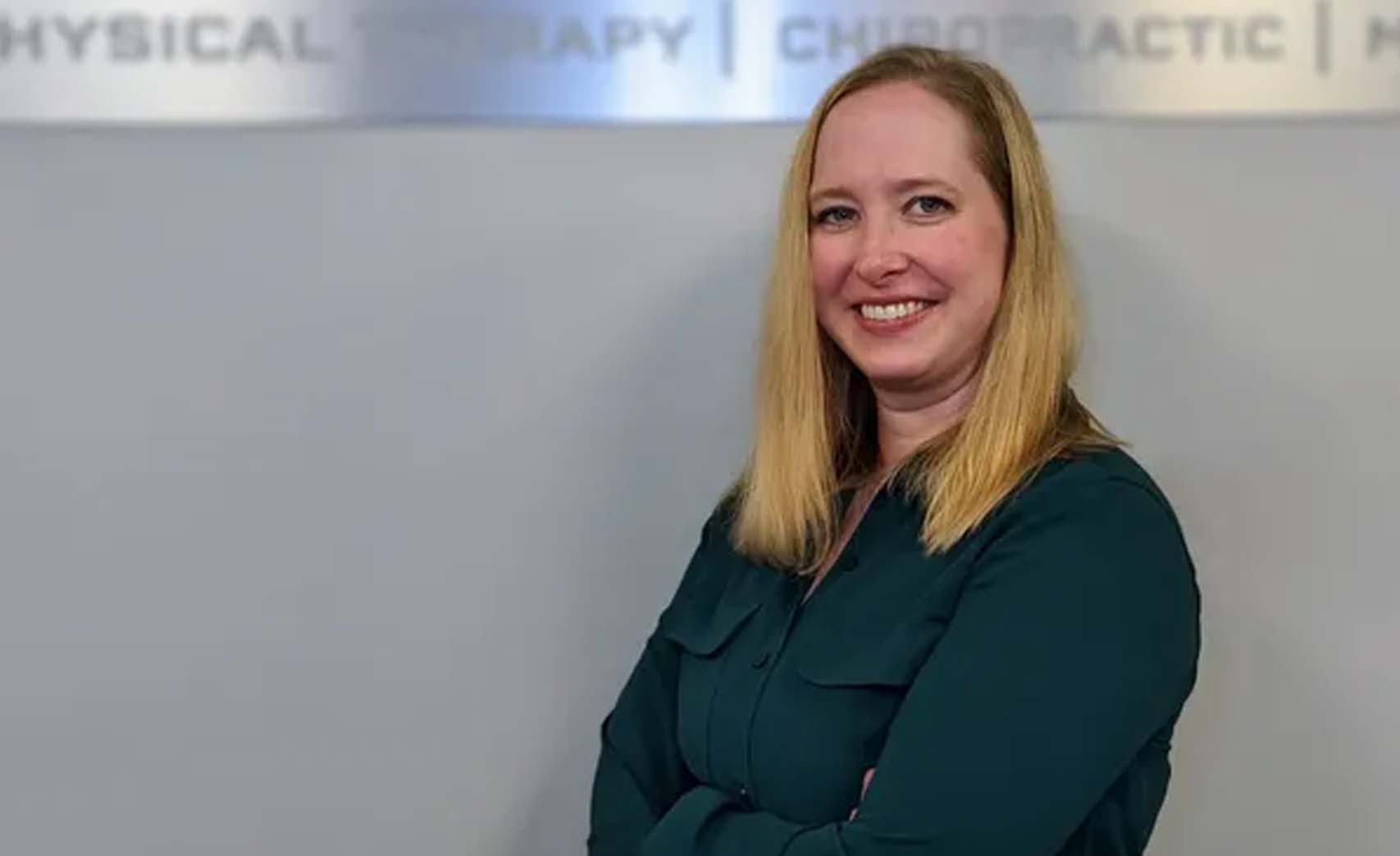 Lindsay Bonsra PT, DPT, Cert-CMFA
Lindsay is a Physical Therapist who has a special interest in getting her patients back to the activities that they love doing. She enjoys helping to get her patients stronger and modifying activities so that the patient can continue doing the activities they love as a part of their rehab. She is active in the Crossfit community and enjoys getting athletes back to working out pain free. She has a special interest in rehabbing back and shoulder injuries, especially within the Crossfit population.
Lindsay earned her Bachelor of Science in Rehabilitation Sciences at the University of Pittsburgh. She then obtained her Doctor of Physical Therapy at Nova Southeastern University in Fort Lauderdale, Florida. She has worked throughout her career to stay up-to-date with the latest physical therapy research and treatments and has experience treating a variety of populations. Call (724) 719-2900 or click below to schedule an appointment.
Credentials Include:
Cert- Clinical Management of the Fitness Athlete
CF-L1 Coach
FAQs about the Aspirational Health Wellness Program
What Are The Objectives Of The Aspirational Health Wellness Program?
Aspirational Health Wellness is an integrated approach to managing primary care by a multidisciplinary team of professionals dedicated to treating the "whole patient'. Our focus is to have a multi-dimensional approach to disease prevention and health improvement within a pro-active and positive primary care clinic setting. Our team forges a strong partnership with our clients so health goals can be achievable in a trusting and accountable manner.
How Is The Aspirational Health Wellness Program Different From A Gym, Health Club or Community Center Wellness Program?
Our approach is on integrating primary care management with wellness because a large aspect of the conditions managed in primary care such as heart disease, diabetes, weight management, abnormal lipids, liver disease are influenced by lifestyle and nutrition decisions and our goal is to have an expanded team of professionals working within the primary care office setting that can collaborate and deliver a well-coordinated team-based approach. We find that patients who have a trusting relationship with their PCP clinic are more likely to engage frequently with health improvement goals and delay the onset of medications and medical procedures. Our wellness program is firmly rooted within our PCP practice and offers an easy, one-stop approach to overall health improvement. 
What Are The Services Available For Mental Health?
Mental health management is one of the most frequent reasons patients seek PCP care  including care for depression, anxiety, PTSD, eating disorders and grief. We recognize the pivotal role of a PCP clinic to provide a strong foundational support for patients to seek mental health services. A PCP is the first point of contact and is a trusting provider who listens to all concerns and works in partnership to develop a plan of care that optimizes mental health support. In that context, our wellness program instructors firmly integrate mind and body practices in all aspects of wellness including diet, exercise, yoga, and meditation. 
Our near-term goal is to have licensed behavioral health counselors on staff who can provide professional counselling services in collaboration with the medical care. 
We also coordinate care with behavioral health practices, psychiatry clinics and clinical psychology practices for referrals and care coordination. 
Do I Have To Be A PCP Patient At Aspirational Health To Receive Wellness Services?
Since our wellness program is an integrated health approach, you have to be our primary care patient to enroll in the Aspirational Health Wellness program.
If you are healthy and do not have any specific health concerns, you can make an appointment for an annual physical to establish care as a new patient.
Once you have established care as a new patient, you will have access to all our on-site wellness programs. 
What Are The Future Services For The Wellness Program?
We are keenly listening to our clients for feedback on future wellness services that would benefit overall wellbeing.  Medical cosmetology is an area we are actively exploring for many of our clients. If you have suggestions or feedback, please email us at 
welcome@aspirationalhealthandwellness.com or come by our office and meet our medical staff!
Our Aspirational Wellness Program is lead by expert wellness instructors who will work closely with the medical staff in curating and facilitating programs