Our Medical Staff
Meet The Aspirational Health & Wellness Team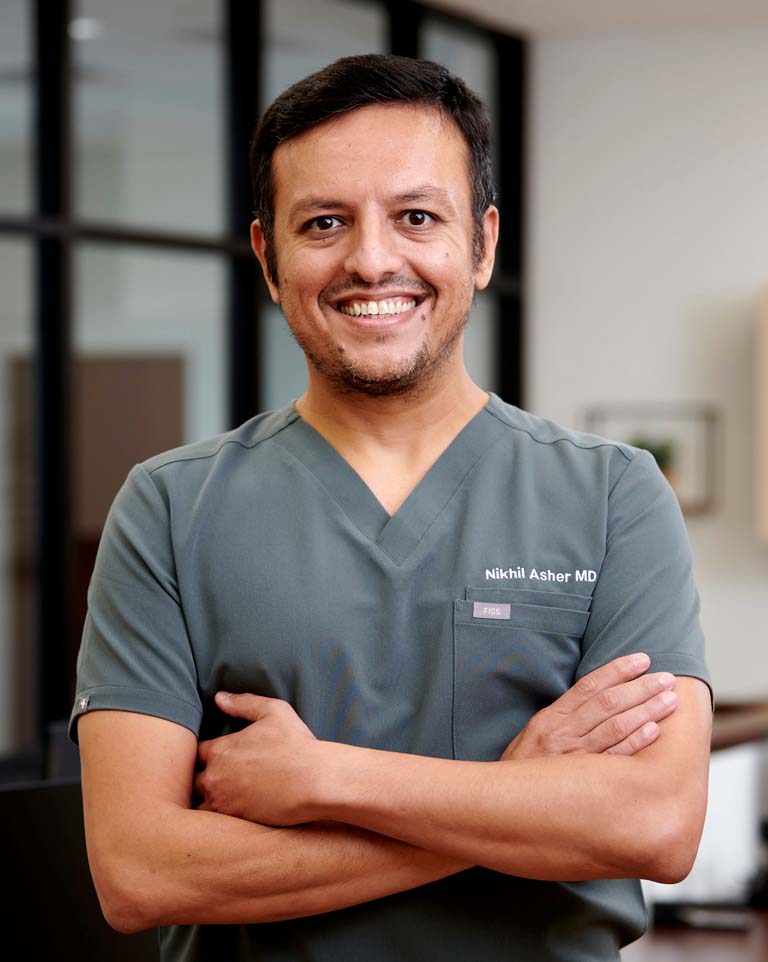 Dr. Asher is the founder and medical director of Aspirational Health. Dr. Asher has always been an ambitious professional, spending a career in clinical leadership positions, working with multidisciplinary teams to create healthcare service models which are innovative and transformational. Aspirational Health is an independent, private venture born from a desire to create a medical practice with a broader impact for the community, designed to meet the demand for improved healthcare access for high quality primary care and preventative services.
Dr. Asher graduated from St. Vincent Hospital Internal Medicine program and completed a fellowship in critical care medicine at the University of Pittsburgh Medical Center. He is board-certified in internal medicine and critical care medicine. His leadership positions have included the director of ICU services and director of Inpatient Medicine Services at Excela Health System in Greensburg, PA. Dr Asher pursued an Executive master's in business administration in healthcare at Katz Graduate School of Business and graduated in 2018. His clinical interests include evaluation and treatment of respiratory diseases and clinical quality improvement and process development.
Dr. Asher lives with his wife and two children in Pine Township. During his free time he enjoys spending time at his children's sporting activities and stays active himself with various outdoor athletic activities.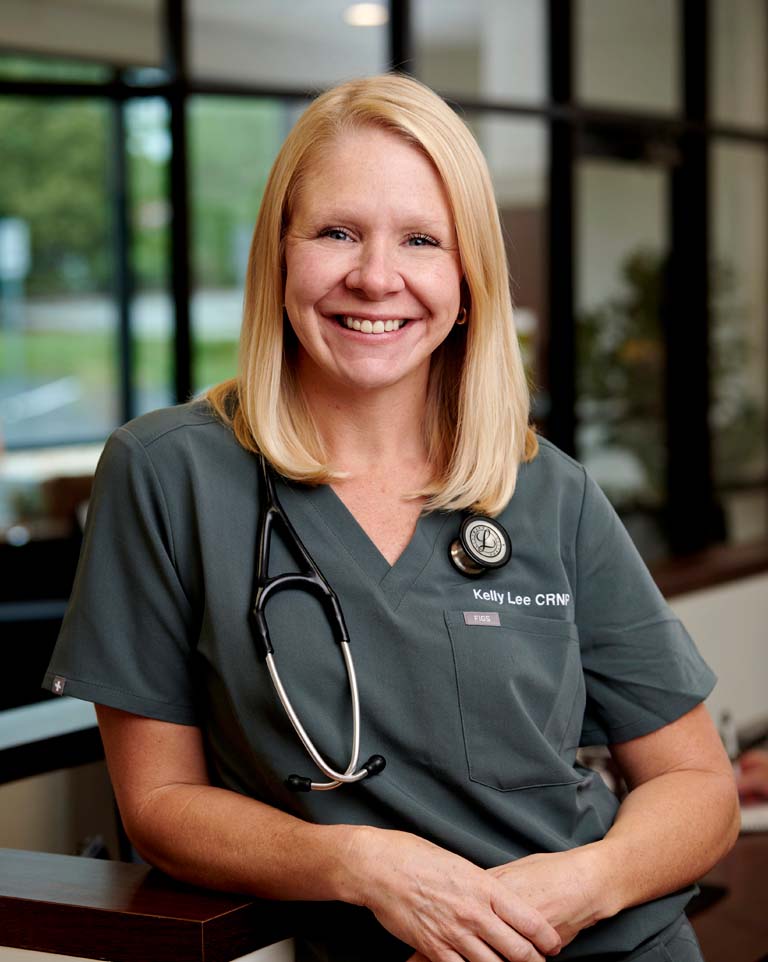 Kelly Lee, MSN, CRNP, FNP-BC
Kelly is a board-certified Family Practice Nurse Practitioner. She received her bachelor's degree in Science with honors from Waynesburg University then went on to receive her Master's in Nursing from Carlow University in 2015. She holds a national certification from the American Academy of Nurse Practitioners (AANP). Over the last 20 years, as a nurse and nurse practitioner, Kelly has worked in a variety of inpatient and outpatient settings, including cardiopulmonary intensive care, emergency room, urgent care settings and most recently telemedicine and digestive disorders and liver disease. Kelly is a strong patient advocate who believes that open communications with her patients and family members is key to their health and wellness. Kelly resides in Jackson Township with her husband, two children and dogs. In her leisure time she enjoys spending time with her family, reading and attending her children's sporting events.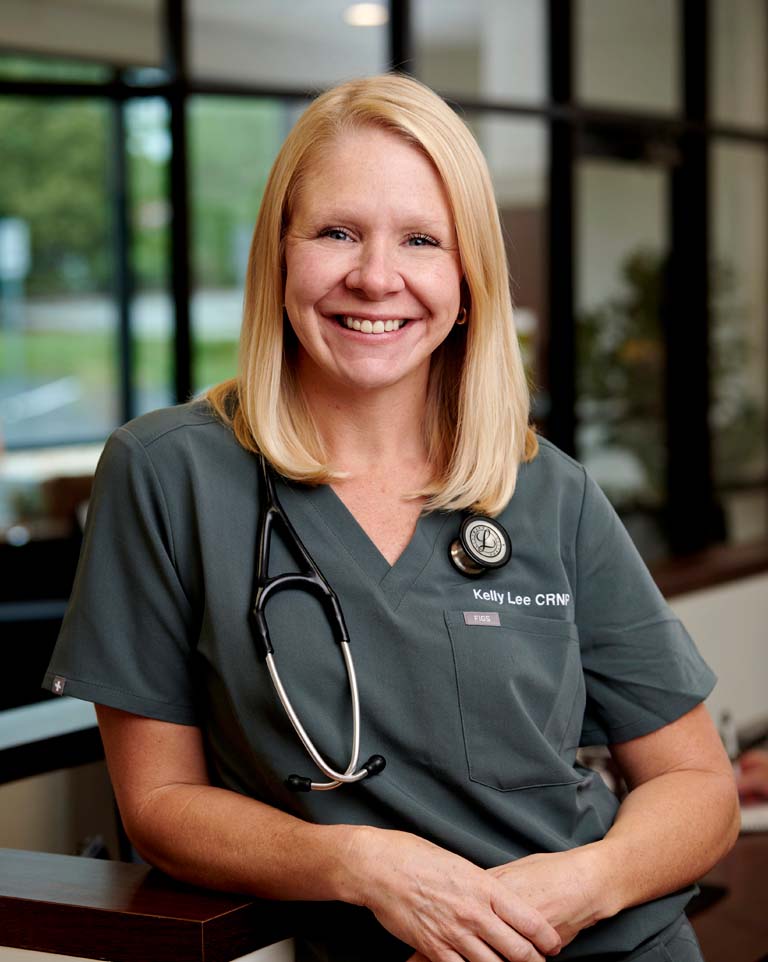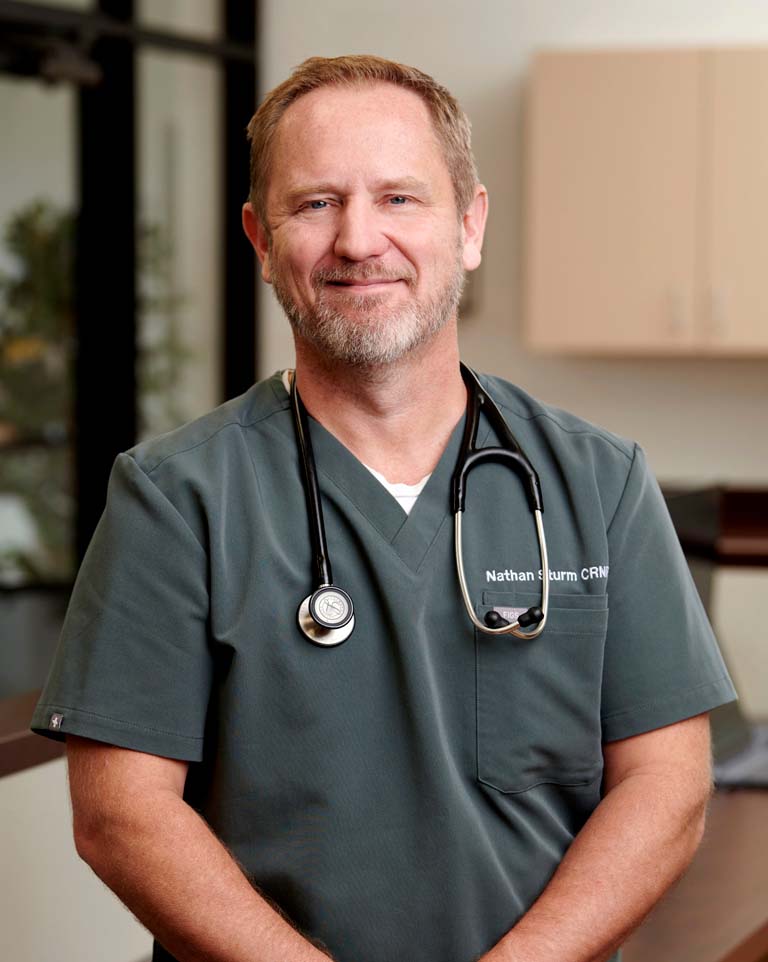 Nathan is a Nurse Practitioner certified in Family Practice by the American Academy of Nurse Practitioners. Nathan graduated from the Clarion/Edinboro Joint Consortium and was awarded Outstanding Graduate Student for his academic achievements.
Nathan has practiced as a Nurse Practitioner since 2011 and has been a Primary Care Provider practicing independently for the federal government at VHA. Nathan has provided care at multiple Walk-In facilities and has worked for several Primary Care Practices, both managing chronic disease and addressing acute care needs. His goal in practice is to optimize wellness without pharmacological intervention as able, prevent chronic diseases, and treat those with chronic disease per evidence-based guidelines. Nathan resides in Cranberry Twp. with his wife, two children, and dog. He and his family enjoy a multitude of outdoor activities.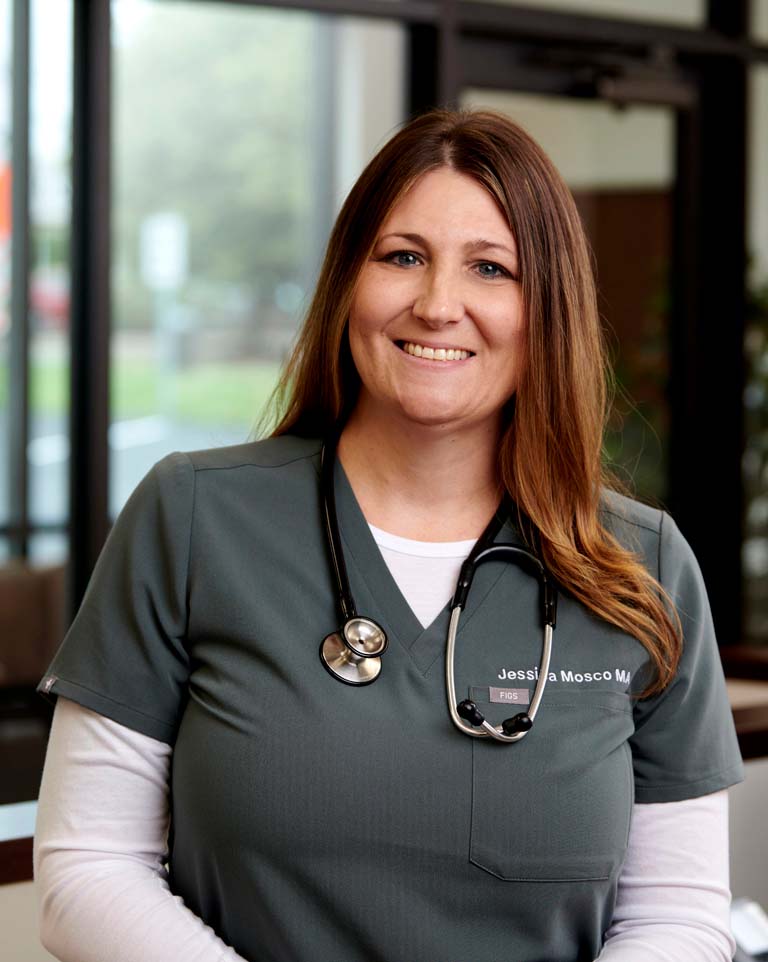 Jessica is a professional Medical Assistant with over 14 year's experience in the field. Starting in the Helpdesk department for a Children's Hospital, Jessica followed her passion for the medical field by attending Dawn Career Institute in Delaware. Once she became a Certified Medical Assistant, she spent many years working in both inpatient and outpatient primary care settings.
Jessica resides in Zelienople with her husband, children, and two dogs. She enjoys live music, movies and home decorating. In the Fall and Winter months, she is busy with her son's North Pittsburgh Wildcats Travel Hockey Team.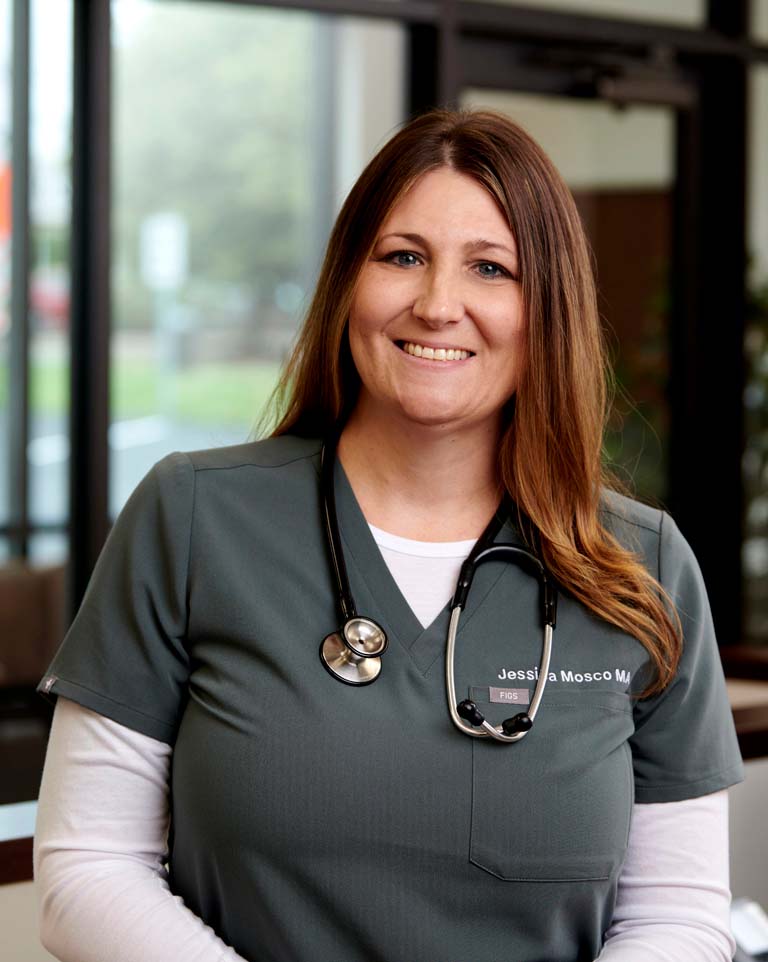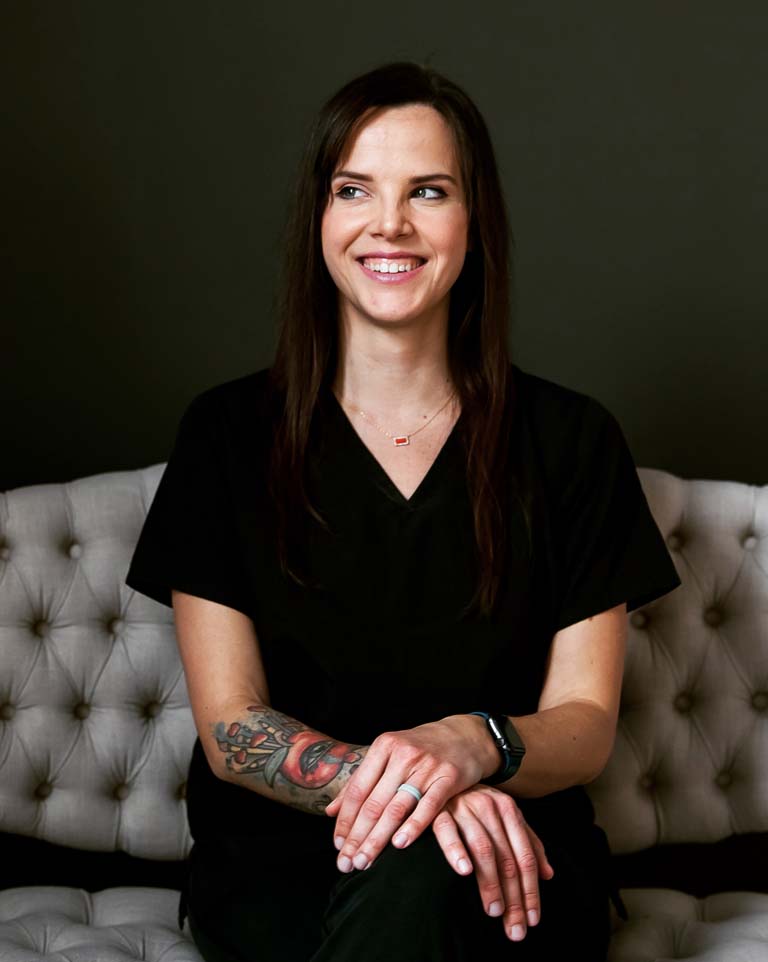 Hailey Corton, Wellness Ambassador
Meet Hailey, a multi-talented wellness expert whose journey in the world of health and fitness spans over 15 years. As a seasoned yoga instructor, licensed medical massage therapist, and certified personal trainer, Hailey is a true embodiment of the mind-body-spirit connection.
Drawing from her extensive knowledge of various yoga styles and practices, Hailey's classes are thoughtfully crafted to cater to individuals of all levels. Her emphasis on alignment, breathwork, and mindful movement ensures that each session becomes a transformative experience, leaving students feeling grounded, centered, and rejuvenated.
As a licensed massage therapist practicing for over 17 years, Hailey possesses an exceptional understanding of the body's intricacies. Through skillful touch and intuitive healing, Hailey has been instrumental in addressing chronic pain, relieving tension, promoting relaxation, and aiding in post-injury recovery for countless individuals.
Hailey is a certified personal trainer with a keen eye for individual potential and a commitment to helping others achieve their fitness goals. She designs personalized training programs that are challenging, safe, and effective. Her ability to motivate and inspire enables her clients to surpass their own expectations, unlocking newfound strength and vitality.
With a strong commitment to personal growth and learning, Hailey continuously expands her knowledge by pursuing advanced certifications, attending training programs, staying updated with the latest research and trends, and exploring new approaches to wellness. Her unwavering dedication to her craft and the well-being of others is evident in every interaction and session. With her as your mentor, you'll experience the power of yoga, the healing touch of massage, and the benefits of a tailored fitness regimen.
Beyond her professional achievements, Hailey's warm and compassionate nature creates a nurturing environment. She inspires others to embrace self-care, balance, and the limitless potential within themselves. Beyond the studio, you can find her traveling the world with her husband and friends, hiking, biking, creating art and playing the piano.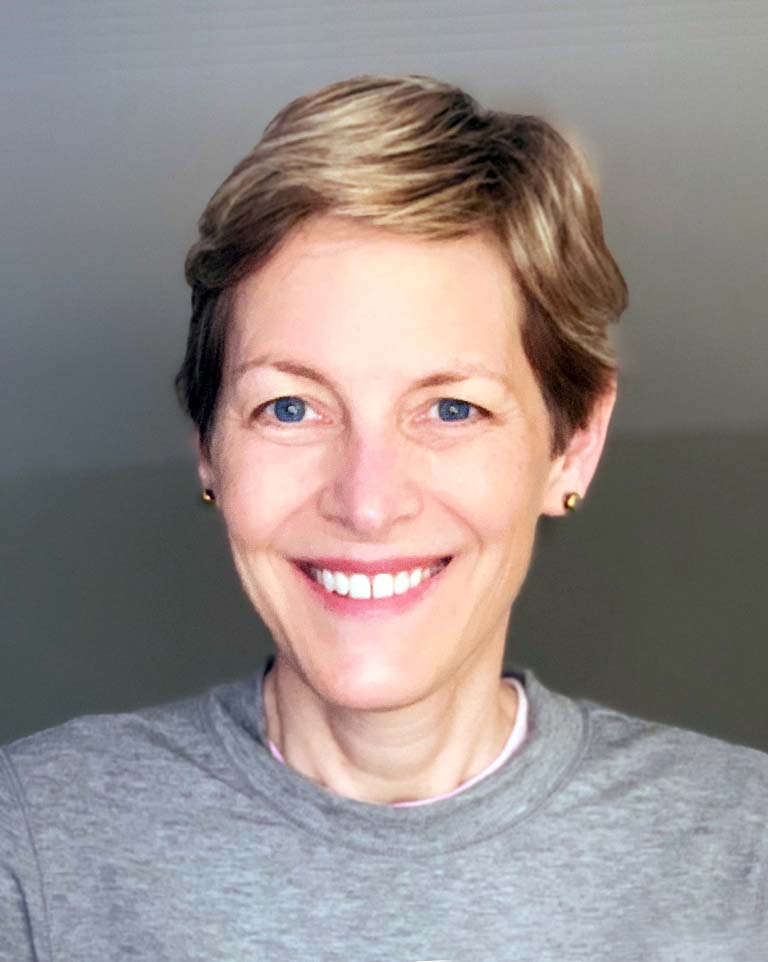 Julie Klasen, Yoga Therapist
Julie is a passionate advocate of yoga as a way of life that promotes ease and optimal well-being. Yoga includes physical postures and movement, breathing techniques, meditation, relaxation, and so much more.
With a master's degree in teaching and diverse experience in preK-12, nonprofit, and corporate settings, Julie's journey led her to yoga, where she discovered a profound transformation within herself. Through her dedicated yoga practice, Julie continues to develop greater patience, physical strength and mobility, resilience, and sense of peace.
Julie's interest in yoga evolved into a calling to share it with others, especially those living with cancer or other health challenges. She is a registered yoga teacher and has received extensive training in Comprehensive Yoga Therapy.
All yoga can be healing and therapeutic, and yoga therapy is the specific, personalized application to support an individual's physical, mental, and emotional well-being.
As a yoga therapist, Julie works alongside the medical and wellness teams at Aspirational Health to offer personalized practices to support clients. Her warm-hearted approach is all about meeting individuals exactly where they are, empowering them to optimize their quality of life and overall well-being.
When Julie is not sharing her passion for yoga, you can find her enjoying long walks, moments of quiet, and time with her husband and teenage son.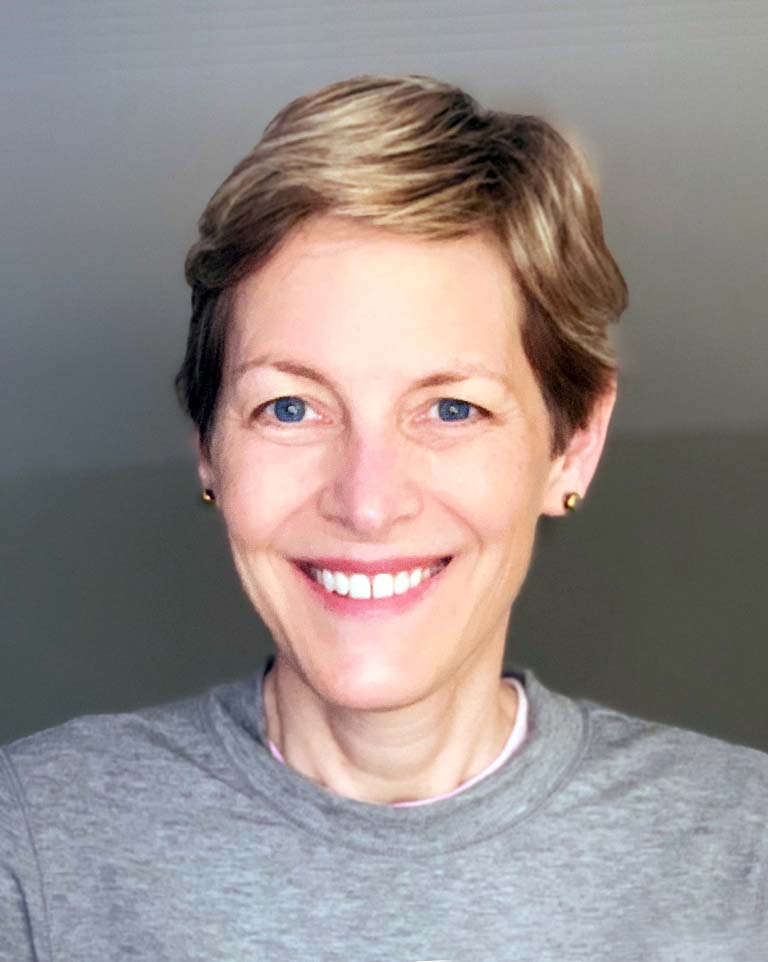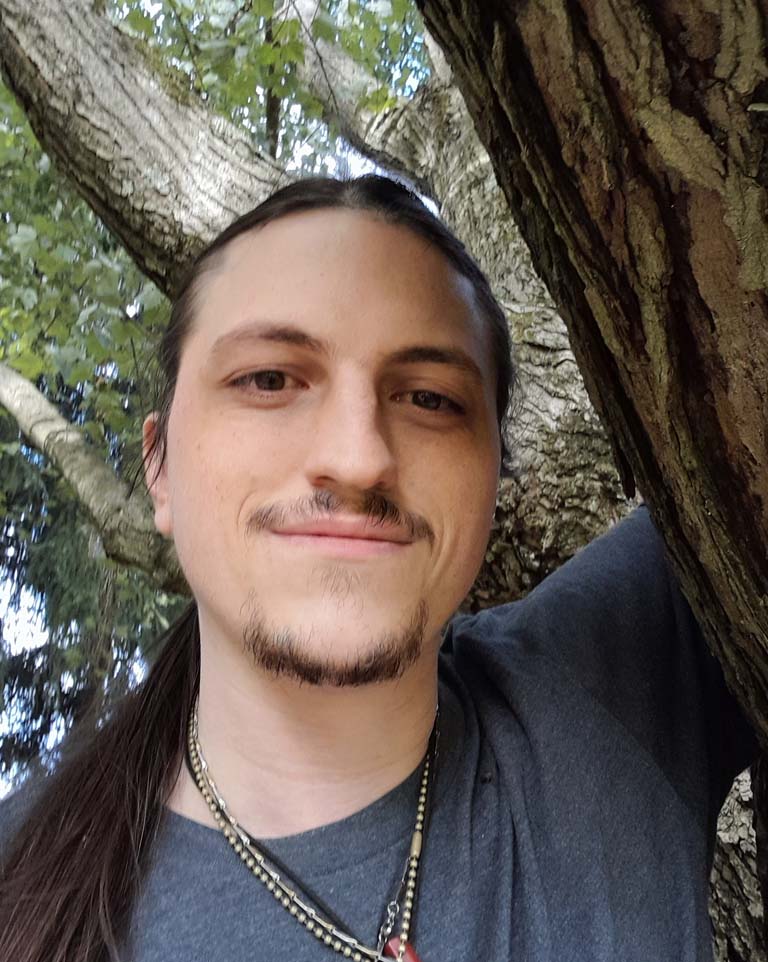 Kile Reynolds, Reiki Master Practitioner
Welcome to the world of healing! I'm Kile Reynolds, a passionate and dedicated Reiki Master Practitioner on a lifelong journey of empowering others through the transformative power of Reiki. My story began with a deep curiosity about the inner realms and energy centers of the body, leading me to explore meditation and eventually discover the profound practice of Reiki.
A Personal Transformation: From Seeker to Master
From a young age, my interests set me apart from my peers as I delved inward, seeking a deeper understanding of myself and the universe. My exploration of meditation eventually introduced me to Reiki, a practice that opened the door to a universe of love and light. I still vividly remember the eye-opening 15-minute Reiki experience that moved me so profoundly that I immediately signed up for a level 1 Reiki course.
Honoring the Path: Years of Dedication and Mastery
Since that pivotal moment, I have dedicated myself to mastering the art of Reiki, progressing from a level 1 initiate to a level 3 master. Each step of the journey has been marked by a year of focused dedication, honing my skills and integrating various Reiki techniques into a unique approach tailored to each client's specific needs.
A Beacon of Hope: Touching Lives, Transforming Souls
Through my practice, I have been fortunate to witness countless miraculous transformations in my clients. From relief from chronic pain to the release of emotional traumas and the discovery of profound inner peace, I am humbled to be a guiding light on their path to healing and self-discovery.
Beyond Healing: A Profound Soul Connection
Beyond physical healing, my sessions offer a deep and profound connection with your soul. Together, we co-create a sacred space where you can explore your innermost being, release blockages, and unlock your limitless potential.
Embark on Your Healing Journey Today
I am thrilled to embark on this beautiful healing journey with you. Whether you seek relief from physical ailments, emotional release, or simply want to elevate your overall well-being, I am here to be your guide. Reach out today, and together, let's awaken the healer within you.